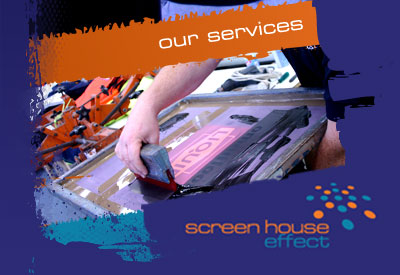 Screenhouse Effect can assist you with the supply of all corporate clothing, workwear and fashion items.
We work together with our clients to ensure their company image is represented to the highest possible standard.
Our range includes tee shirts, polos, vests, caps, workwear, safety jackets, aprons and many other items.
We can print or embroid onto most promotional products.
In addition, our bagging service can deliver your finished garment packed, sized and ready for sale.